*This post may contain affiliate links. As an Amazon Associate we earn from qualifying purchases.
From phone calls, to text messages, to social media, to acting as a pocket calculator, smartphones have made their mark on society today. Smartphones are usually made of metal, plastic, and glass. Although they can handle a lot of wear and tear from everyday use, if you drop your smartphone onto a hard surface, the fragile glass screen can shatter, rendering your smartp hone difficult or even impossible to use. A shattered screen can cause cuts on your fingers and make you unable to see the screen properly. Body Glove phone cases are made to protect your smartphone in a variety of different ways, depending on your lifestyle.
What Is Body Glove?
Body Glove is a company best known for designing scuba suits that offer the best protection for divers. Using similar design tactics and business practices, Body Glove has started selling cell phone cases in addition to their extensive line of scuba gear and swimwear. Body Glove's motto is "Suit Up," and instead of just applying to swimsuits and scuba suits, this can also apply to "suiting up" your phone to ensure that it has the best protection it can possibly have as you go about your daily life. Whether you need a durable phone case or are mostly looking for fashion, you are sure to find a Body Glove phone case to suit your needs.
What Are Body Glove Phone Cases?
Body Glove phone cases are designed to offer serious protection without sacrificing style or ease of use. Body Glove acknowledges that the parking lot or the tile floor of your kitchen can be just as dangerous and detrimental for your phone as sports, hiking, and other activities can be. Since people tend to take their cell phones with them everywhere they go, it only makes sense that cell phones can be protected from a variety of different dangers in a variety of different environments. There are several different styles of Body Glove phone cases to best suit your needs.
Is the Body Glove Phone Case the Best Option?
Since there are so many different phone cases in Body Glove's repertoire to fit many different needs and lifestyles, there is a good chance that getting one of Body Glove's specially crafted phone cases will be a good option for you, but since Body Glove is more geared to scuba suits and swimwear than phone cases, there's a chance that Body Glove doesn't make a phone case for the model of phonethat you have. Before you set your heart on getting a Body Glove phone case, it's important to make sure that Body Glove even makes a case that will fit your phone.
Phones That Body Glove Has Cases For
Body Glove claims that they offer phone cases for Apple, Samsung, HTC, and LG phones. With a little bit of poking around, however, it's easy to see that for the most part, Body Glove specializes in phone cases for Apple iPhones, with a few cases for older model Samsung Galaxy phones sprinkled in here and there.As of now, when you "Shop by Device," the only brand that comes up is Apple. From here, you can look specifically for cases for any iPhone model from the iPhone 6 up to the iPhone X. Body Glove may be a little bit behind the times, but they're not doing too poorly considering Apple's frequent release of new phones.In particular, Body Glove offers the most phone case options for the iPhone 7 & iPhone 7 Plus. If you prefer to use new models of phones right when they come out, you're probably better off looking to other cell phone case designers. However, if you're a couple years behind the latest in technology, Body Glove might be a good place to look.
How to Choose the Right Body Glove Phone Case
Since Body Glove phone cases are categorized by lifestyle, in order to choose the right case, you must first consider your needs and what your daily activities are. We have made a list of the different phone case options that Body Glove has and we have provided an explanation of what each phone case is best for so you can make an informed decision about how to best protect your phone.
Rugged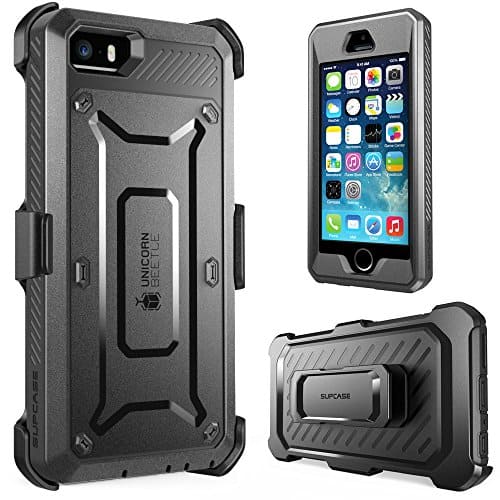 Body Glove markets its selection of rugged phone cases as being the ultimate protection for the extreme lifestyle. To best protect phones from the potential damage that can be sustained from extreme sports, the rugged phone cases are shock absorbing, have covered ports and buttons, and are made from materials that allow you to maintain a good grip on your phone. Body Glove's rugged phone cases are resistant to falling out of your pocket or out of your hand in the first place. However, in the event that you do drop your phone, you need not worry too much about it – Body Glove's rugged cases offer full coverage protection.
Sports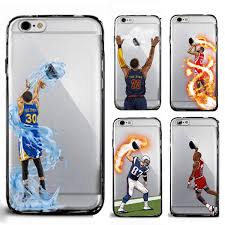 The sports cases are ultra-thin, made from materials that give you a great grip, and offer two layers of protection. They offer slightly less protection than the rugged cases do, but they still provide excellent coverage that should be enough for you if you take part in light sporting activities. Unfortunately, the sports cases are currently only made for the iPhone 7 and iPhone 7 Plus, so if you have a different style of phone, you are out of luck.
Slim
The slim cases are designed for everyday protection. Even though they are small, light, and thin, they don't skimp on protection. They have an enhanced grip, easily allow access to charging ports and buttons, and are small enough to fit easily into pockets and bags. The slim cases probably aren't for you if you live an extremely active lifestyle or participate in sports where your phone is likely to go through the wringer, but if you need a phone case in the event of drops onto asphalt or hard flooring, the slim case might be perfect for you.
Fashion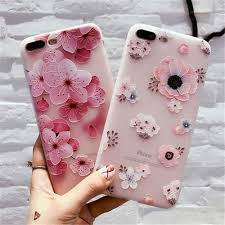 Since your smartphone is practically an extension of yourself, Body Glove's fashion cases give you the option to show off your phone or reflect your personality. They offer protection without sacrificing the ability to enjoy the appearance of your smartphone if you want to, or you can slip something into the clear case to show off. Body Glove's fashion cases are impact resistant, shock absorbing, and offer protection from scratches. Much like the sports cases, the fashion cases only are available for the iPhone 7 and iPhone 7 Plus.
ShockSuit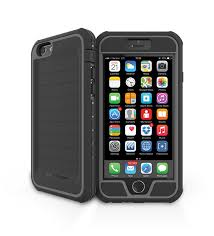 ShockSuit combines the best of the features included in the rugged cases in an ultra slim design. It offers full coverage, including a screen protector. It keeps all the important buttons and ports covered without sacrificing your use of the camera. The structure inside is rigid to protect your phone from being accidentally crushed. Even with all of its amazing included features, the best part of this phone case is that it offers protection for more than just a couple of Apple iPhones. It offers protection for Samsung Galaxy and LG phones too!
Satin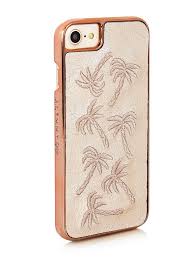 The satin Body Glove phone cases are some of the best phone cases when it comes to fashion, protection, and extra features. Body Glove satin phone cases allow access to all of the ports, and they are made of a durable gel material that easily bounces back and prolongs the life of your phone. Satin phone cases come in three different varieties. You can opt for the plain satin case, you can get a case with a kickstand for easier video viewing, or you can get a satin phone case with a built-in wallet that can hold up to two credit cards so that you don't have to lug around both your phone and wallet separately everywhere you go.
Shimmer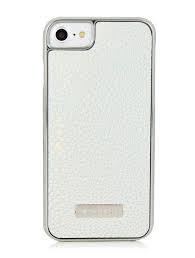 The shimmer Body Glove phone cases are perfect for iPhone users who are fashion-forward. The shimmer case has reversible sequins so you can let your phone shimmer in two different colors. You can rock either black or rose gold shimmery sequins depending on your mood or outfit. In addition to being fashionable, the shimmer phone case provides protection from up to an 8ft drop, is compatible with wireless charging, and offers two layers of protection. This case offers protection from any iPhone from an iPhone 6 up to an iPhone X.
Conclusion
There are several Body Glove phone cases to choose from depending on your needs. Whether you're looking for a case that shows off your taste in fashion and style, a rugged case that is super durable, or a sporty case that can protect your phone as you go about your active lifestyle, you should check out Body Glove phone cases and find the right one for you. Yet because Body Glove phone cases can be a little bit limited in the phones that they offer protection for, it's best just to make sure Body Glove caters to your model of phone in advance before you get your heart set on using one of their phone cases.