*This post may contain affiliate links. As an Amazon Associate we earn from qualifying purchases.
The world has many natural wonders that are beautiful and unique, and some of them even appear dangerous. For any adventurous traveler, deep freshwater pools are enticing and fun to explore. The sheer depth of these pools can be hard to imagine, but with this travel guide, you can learn about five of the deepest natural pools around the world.
How This Guide Works
Not many people have heard of these amazing springs and natural pools, so this guide serves as an informational guide. In this article, you'll learn about each pool, where they are located, and why they are so unique. This guide also includes specific details that can assist travelers when they visit the pools.
Blue Hole, Santa Rosa, New Mexico
On the east side of Albuquerque lies a hidden gem called Blue Hole. This natural pool was created thousands of years ago with the help of a natural phenomenon called the Santa Rosa Sink. The main lake goes down 80 feet in depth, but it also has a series of cave passages that go as low as 194 feet. This body of water may be the world's deepest pool that we know of. The clear, blue water contrasts the dry land around it and was sought after by all types of people in the past.
Distinctive Features
This lake is abnormally clear. This is due to the constant inflow of underground water, which completely renews the water every 6 hours. This keeps the water pure and clean and allows observers to see as far down as 100 feet. A few more features include the following:
The water has a constant temperature of 62 degrees Fahrenheit.
It is one of Seven Sister Lakes that are connected by a series of underwater caves and passages.
It's within a two-hour drive for 80 percent of New Mexico residents.
Useful Information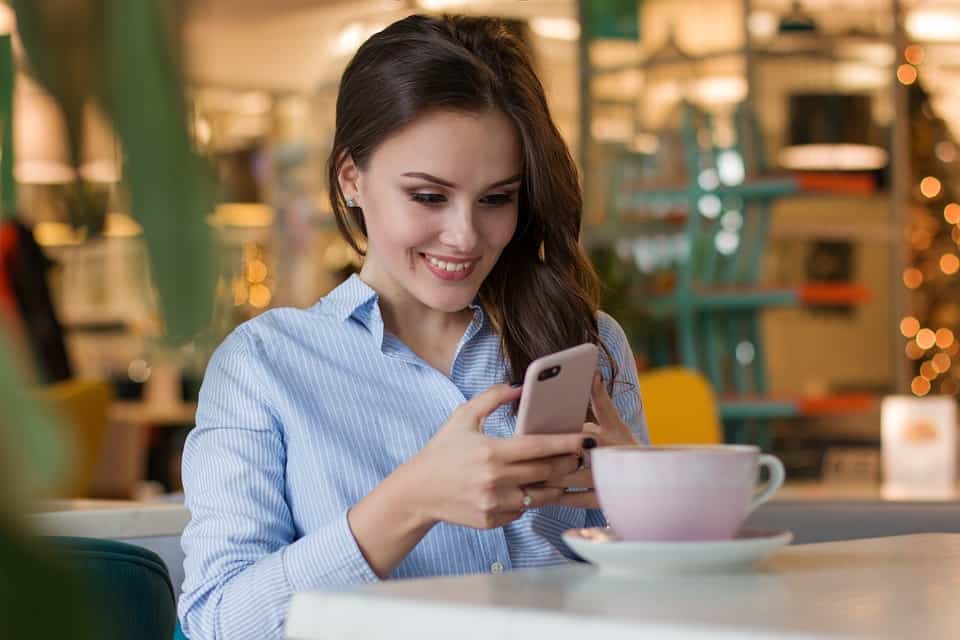 Although Blue Hole was officially declared a national fish hatchery in 1932, the oasis soon became a recreation area. Recently, it has expanded and flourished into the Blue Hole Dive and Conference Center. People come from all over the world to cliff jump and scuba dive in the water. If you have scuba gear and a license, you can explore the depths of the water. If you don't have any equipment but enjoy thrilling adventures, there are many beautiful rocks and cliffs around the hole that you can jump from.
[amazon bestseller="scuba gear" items="3″]
There is typically a $5 parking fee, but the hole is free to explore. However, it's important to be careful because the water is so deep. Some scuba divers have gotten injured exploring the underground caves, and many of the dangerous passageways have been filled in or blocked. If you stay safe and aware, this can be an exciting adventure. The diving center has bathrooms. There is an official website with more details and information.
Cenote Ik Kil, Tinum Municipality, Yucatán, Mexico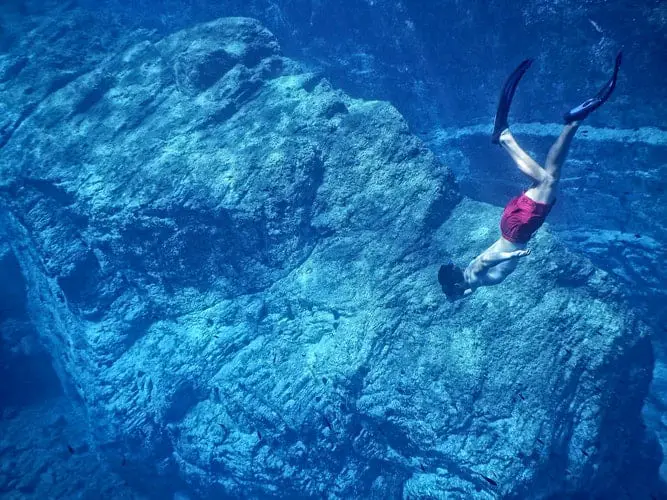 This breathtaking area was once a cave, but the limestone ceiling collapsed due to constant erosion. Now it's a beautiful, open pool that resides 85 feet below ground level. The entire ceiling is exposed to the sky and has a carved stairway that leads to the water. The pool is about 130 feet deep and is known to be one of the top ten most incredible pools in the world.
Distinctive Features
Delicate vines hang from the opening and give way to the crystal blue waters below. Cenote Ik Kil is a unique natural pool that is known for its incredible beauty. Along with trickling waterfalls and vegetation along the edges of the pool, black catfish swim in the clear water. This lake has a lot of history, as well. Archaeologists have determined that Mayans used this cenote for both ritual services and enjoyment.
Useful Information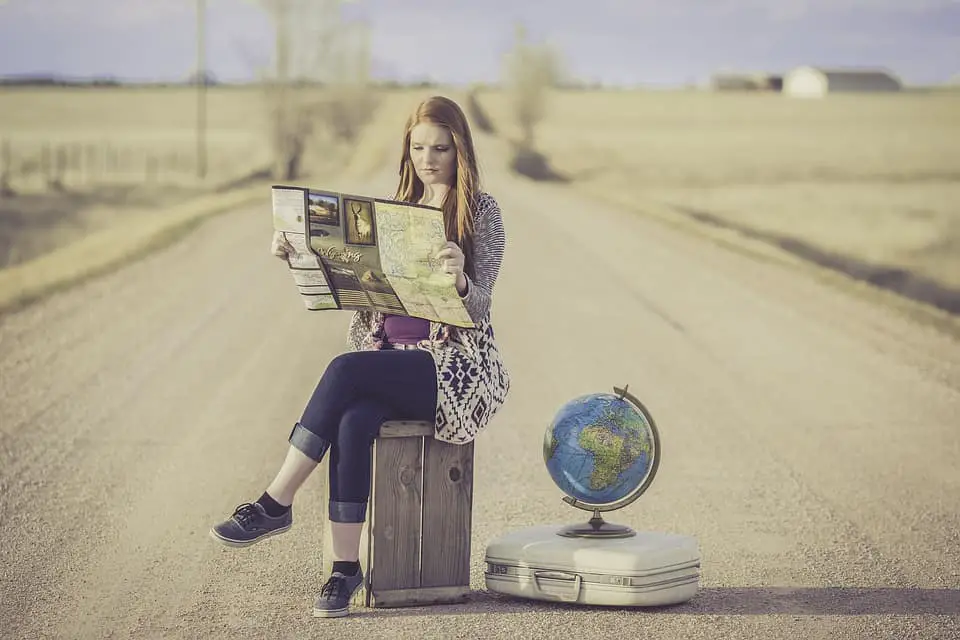 The water is perfect for swimming and snorkeling. There is a small restaurant nearby as well as palapa homes for tourists. The cenote is open to the public and invites all visitors to come and enjoy the water. This area is often one of the many bus destinations of tourist trips, mostly because it is only three miles away from the famous Chichen Itza, which is a spectacular pyramid-built centuries ago.
Jacob's Well, Wimberley, Texas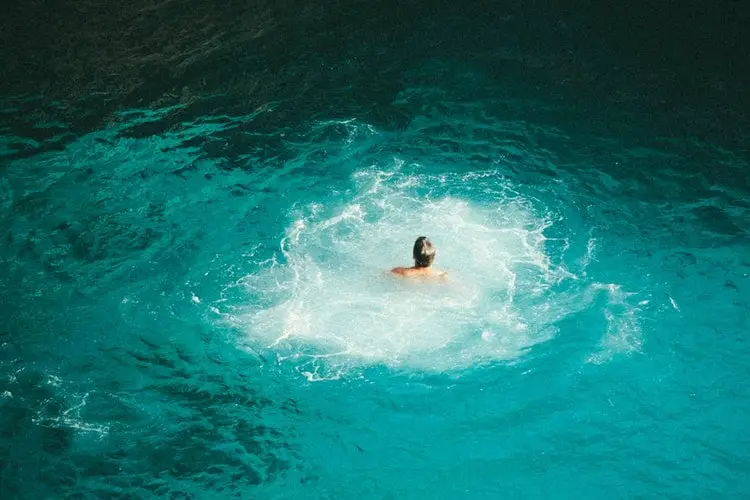 This pool can be easily missed, but it is certainly worth a traveler's time and effort. Jacob's Well reaches depths of more than 120 feet and stretches for almost a mile. It was first officially discovered in the 1850's, although native dwellers knew about it long before then.
Distinctive Features
This body of water is gigantic. However, the 12-feet wide mouth of this spring seems too small for a pool of this enormous size. Once you enter the mouth of the water, it drops down vertically for about 30 feet before slanting downwards through hundreds of limestone passageways. It's the main source of water for Cypress Creek, although people love exploring the water.
Useful Information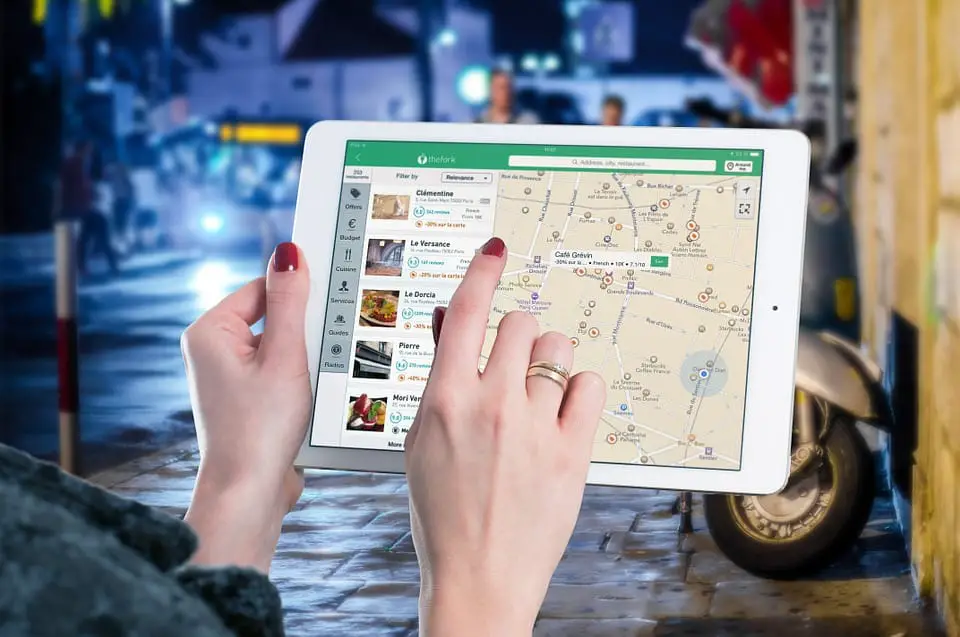 There are many jump-off points and places to swim and dive. There have been several scuba diving fatalities in the past, so only research professionals can explore the many underground cavities and tunnels. People can visit the area and swim or wade from May 1st through October 1st, and reservations are recommended. You can pay right at the location for a two-hour slot.
Bimmah Sinkhole, Oman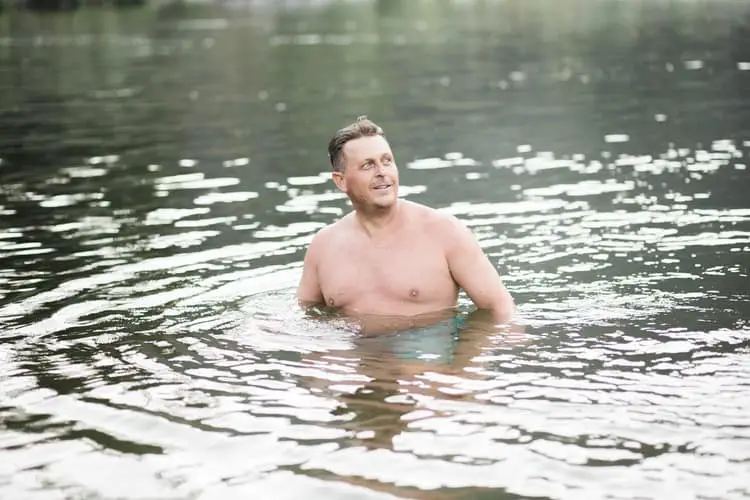 For years, locals thought that this natural wonder was created by a meteorite. Its Arabic name, Hawaiyat Najm, translates to "The Falling Star," which adds to the magic and beauty of this place. Thousands of years of erosion caused the limestone surface to dissolve and collapse, creating this 86-foot-deep pool of water.
Distinctive Features
The lake caused a depression in the flat land, making it an interesting sight to behold. Many people are amazed by the spectacular view. The pool is also only a third of a mile away from the sea, which explains why the turquoise water is a combination of both fresh and salt water. Diving and swimming are both allowed in the sinkhole.
Useful Information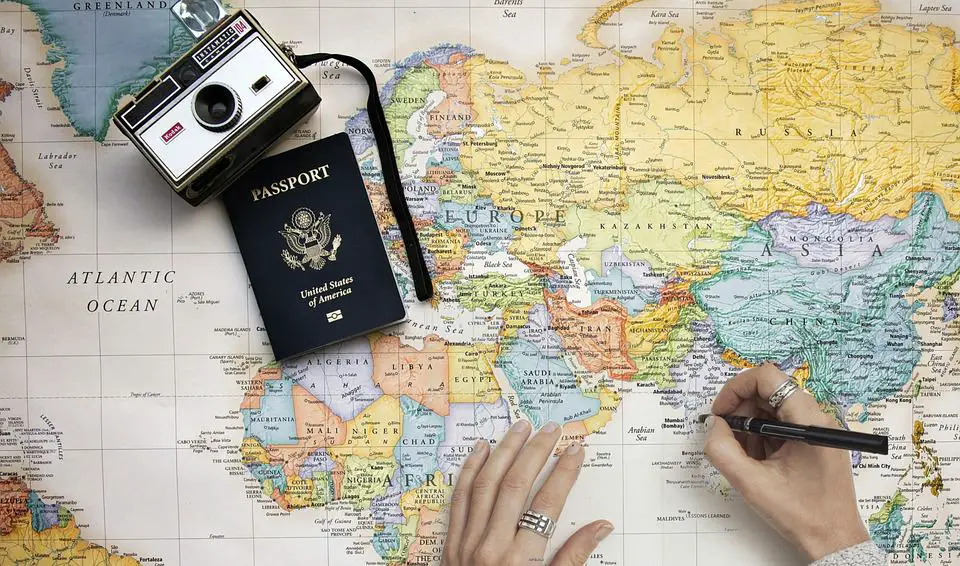 Because so many people like to explore this location, concrete steps were created to make the descent easier and safer. You can choose to swim or dive in the pool. Bathrooms are also available at the entrance of the surrounding park.
More Noteworthy Pools
Not every natural pool is as deep as the ones above. Although these amazing bodies of water aren't all known for their depth, these honorable mentions have some amazing features that are worth recognizing.
Kuang Si Falls, Luang Probang, North Central Laos
Amid the beautiful tropical jungle lies a famous series of waterfalls and pools called Kuang Si Falls. To get there, simply pick a well-marked trail that leads to the falls, and get ready for some stunning views. You can swim and wade in the pools and enjoy the serene atmosphere. The water is normally a turquoise color due to the many mineral deposits in the water.
Hamilton Pool, Austin, Texas
Located in a protected area of the Austin city, this pool is known for its green water and unique formations. Large limestone slabs tower over the water, and a small waterfall trickles from the partial limestone roof. This pool is fun to swim in, and you can spot many rare birds and plants in the area.
Devil's Pool, Victoria Falls, Zimbabwe
This pool is perhaps at the top of any daredevil's list. This pool is located right on the edge of Victoria Falls, a waterfall that is twice as tall as the famous Niagara Falls. The natural rock pool at the edge prevents you from being swept down into the falls. It's an incredible view, but visitors can only swim during the dry season.
Grotta Della Poesia, Roca Vecchia, Italy
Also known as the "Cave of Poetry," this natural pool is a beautiful body of water on the Adriatic Coast. The water is lined by limestone and has a circular shape. The water is clear and blue, and it is open to swimming and wading.
Barton Springs Pool, Austin, Texas
Austin is home to more than one beautiful pool. Barton Springs Pool comes from several underground springs that were used by the Tonkawa Native American Tribes. The water stays a steady 68 degrees Fahrenheit all year. The water is 18 feet deep and costs $3 to swim in.
Final Thoughts
There are many breathtaking bodies of water to choose from. Each is beautiful in its own way and has many distinctive features. Although you might have to travel far, natural pools are great destinations for the following two reasons.
Natural pools are stunning.

Just think about it. These locations were created by erosion, which took thousands and thousands of years to form. Viewing and exploring the natural waterfalls, sinkholes, and collapsed caverns often give travelers a sense of awe and wonder. If you're looking to explore somewhere that is completely natural and breathtaking, these pools are great options.

Swimming pools are interactive.

Not only can you enjoy the scenic views of the natural body of water, but you can swim and play in it too. The deepest pools can be thrilling to swim in and are great choices for those who like exploring the outdoors.
If you choose to travel to one or more of the pools in this guide, you will likely enjoy the beauty and fun of your destination.