*This post may contain affiliate links. As an Amazon Associate we earn from qualifying purchases.
Image from Suunto Sports
When the first Apple Watch launched in April 2015, a lot of people initially questioned Apple's decision. Wearable tech has long been the desire of many consumers, but making it affordable, comfortable, intuitive, and capable of enhancing your lifestyle – instead of detracting from it – has long been the challenge of technology companies. Apple may have been the first to deliver a health app and a digital watch, but many, like the Suunto watches and the Suunto Movescount App, have quickly moved into the market.
What Is Suunto Movescount?
The Suunto Movescount is a free app to use in coordination with Suunto Ambit 3 and Suunto Traverse watches to make all your moves count. The team at Suunto strive to be your partner, helping you conquer new territory, however and whenever you do so. With the app, you can track the progress of your fitness regimen, capture your outdoor adventures, and even enrich and save your dive logs.
[amazon box="B01N5JSTMK,B01KVU6QTC,B075F855FT" grid="3″]
Product Specs
The Suunto Movescount app allows you to track your distance, speed, and calories, as well as see your move history at a glance. This allows you to personalize your moves, and create a log of the experience, adding feelings, photos, and descriptions that personalize each adventure or workout, to make them memorable and inspire you further. Even more, Suunto Movescount is an online community of sports and adventure-minded enthusiasts. You'll be able to share and connect with others while being inspired by their achievements and adventures, as well as inspiring others with your own. Local heatmaps allow you to explore the most popular routes near you, no matter where you are in the world – perfect for travelers who want to find the best, most challenging, and most rewarding routes for their next workout. The Suunto Movescount app syncs your movements seamlessly from your watch to the website, so you can track your fitness progress and make sure you're on target to hit your goals.
Pricing
The Suunto Movescount app and the corresponding website, movescount.com are free to join, but you will need to purchase a Suunto Ambit 3 or Traverse style watch, which starts around $180.
How It Compares
Image from Movescount.com
We picked a few similar products available on the market to see how they compare.
PEAR Personal Fitness Coach

Map My Fitness

Workout Trainer
Features
The most impressive and popular feature in the Suunto Move​​ment app and website is the heatmap function that lets users track the hottest routes near them wherever they are in the world. The ability to add photos and feeling to a daily journal of each adventure or workout is especially nice, and the movie maker that lets you create a movie includes a 3D map.
Interface
The interface for the Suunto Movement app is definitely intuitive and easy to read. It lets you see your activity and follow your progress at a glance, as well as easily track your training speed, distance, and route. The popular heatmaps section is also easy to understand.
Value
While you pay more for the watch than you would for popular other models like the Fitbit, you can still purchase the corresponding watch needed in order to use the Suunto movement app for less than you can an Apple Watch and you get tons of additional features.
Pros
Regular app updates

Track all outdoor adventures, even dives

Heatmaps

Being part of a community
Cons
Long sync times

Advanced stats not available in app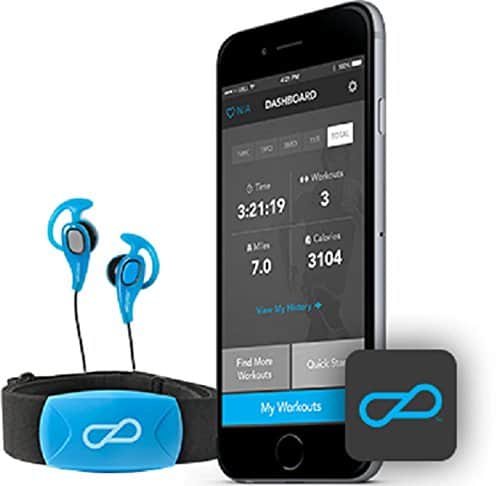 If you're looking for a great work out, the PEAR Personal Fitness Coach definitely wins out over the Suunto Movescount. The PEAR Personal Fitness Coach gives you the opportunity to train smarter – not harder – while being able to access real-time, world-renowned athlete coaches to help you reach fitness goals faster, whether you want to shed extra pounds, train for your first marathon, or just stay in shape. Unlike the Suunto Movescount app, the PEAR Personal Fitness Coach lets you choose your own fitness tracker and works with the most popular brands on the market, all while giving you access to hundreds of unique workouts that include yoga, strength-training, spin classes, elliptical training, running, and HIIT from Olympians and world champions. Not only that, but the PEAR Personal Fitness Coach provides videos to help ensure you're using the proper form and modifies workouts for your own personal use.The Pear Personal Fitness Coach is also built for all fitness levels and body types, unlike the Suunto Movescount which seems geared toward people who live an adventure-based lifestyle.
Price
The PEAR Personal Fitness Coach charges $5.99 per month or $39.99 annually to access the service, though it gives a 14-day free trial period to test the app before you purchase it.
Features
Who doesn't want an Olympian or world champion as their trainer – and for less than the cost of a gym membership? Not only do you get access to real-world trainers to inspire you as you move along your fitness plan, but you get access to videos which help ensure your form is correct and that you're modifying your workouts properly.
Interface
While the interface of the PEAR Personal Fitness Coach is intuitive and easy to use, there is a drawback to using it. You're locked into the music they choose for you and if, for example, you're using the app on an Apple Watch and exit the app to turn on music, you can't hear the coach's instructions.
Value
At $5.99 a month or $39.99, the creators of the PEAR Personal Fitness Coach have definitely locked into a terrific value-based proposition. Not only does the app work with multiple trackers, one of which you likely already have, it's also less than the cost of a gym membership. The only drawback to this is you're more likely to have access to the fitness equipment you need for training at a gym.
Pros
Eyes-free, hands-free interactive audio coaching

Connect multiple activity trackers, including Apple Watch

Choose your own coach
Cons
Charges a small fee to use

If using the app, must use the music in the app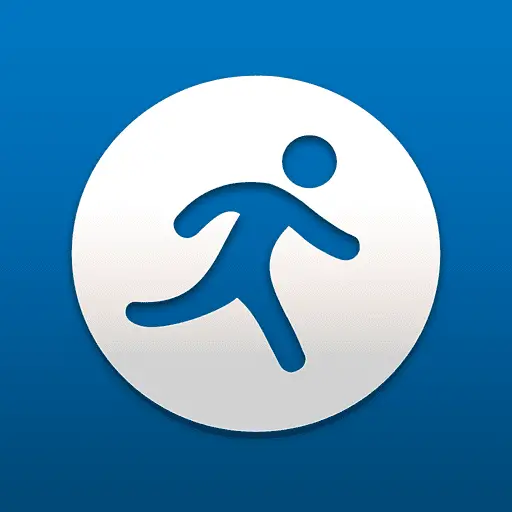 Like most fitness trackers, Map My Fitness allows you to track your progress as you go to get the most out of your workout. Unique to this app, though, is the ability to get feedback and stats for every mile of your workout to help you improve your performance. It also comes equipped with over 600 different sports to keep a full log of all of your activities. Since this tracker is made by UnderArmour – which boasts the world's largest health and fitness community – you'll have access to join a community of 40 million members. These members share their workout routes and give you the opportunity to be inspired along your fitness journey, join challenges to compete with others and win prizes, and share your progress easily with your Facebook friends.Like Suunto Movescount's heatmaps, the Map My Fitness app gives you access to find nearby popular places to walk, run, or ride, allowing you to find new paths to take or share your own favorites. Like the PEAR Personal Fitness Coach app, the Map My Fitness app allows you to sync your data with the most popular apps and wearable tech, so you don't need to purchase a special wearable tech item to use the app. Although, if you purchase the SpeedForm Gemini 2 Record-Equipped Shoes, they will automatically track your activity and sync with your MapMyFitness app.To take your training further, the My Fitness Map offers premium features in its paid subscription plan that allow you to adapt your fitness level dynamically as you improve and monitor your heart rate to adjust your training based on your goals. It also eliminates ads from the free version of the app and provides many more features to create a targeted fitness plan for you.
Price – Free with Ads or Paid Premium Subscription Available
While the free version gives you the ability to track your progress, like most basic fitness trackers, you'll need to sit through some ads. The paid premium subscription offers other options to meet your fitness goals.
Features
While the Map My Fitness app provides the most basic features available in every other activity tracker program, the ability to compete for challenges to win prizes is definitely a unique one and worthy of attention.
Interface
It has an easy-to-use and intuitive design, along with a built-in community of 40 million users.
Value
No one wants to be disturbed in the middle of a workout with an ad for the activity tracker service they're using, especially if most of the features with the "free" service can be found in many other trackers at no cost. The free service seems to be available to boost the online community and while $5.99 a month or $29.99 a year is not a huge fee, compared to the PEAR Personal Fitness Coach it does not offer enough features to be competitive. The only redeeming value and unique aspect of this app is the ability to join challenges where you compete against fellow members of the Map My Fitness community to win prizes.
Pros
Connect with multiple activity trackers

40 million-member strong community
Cons
GPS tracking issues

Ads distract from your workout if you choose the free option

Best features are in the paid subscription service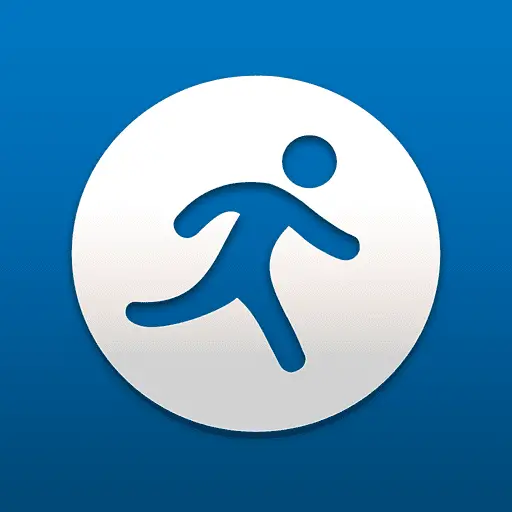 At first glance, the Workout Trainer seems impressive, boasting the ability to work out anytime, anywhere – even at home with your own equipment and with the training of certified coaches, but at $6.99 a month, this is the most expensive fitness tracker app we've seen on this list. What's more, the app doesn't track your progress so far as to customize a training program for you to follow. If you have an Apple watch, it will sync with the Health app to let you monitor your heart rate, as well as your calories burned. Given this, the best features to track your workout's success are limited to Apple watch owners. If you own another fitness tracker, like a FitBit, you can connect your heart rate monitor to track that you're hitting your fitness goals. The Workout Trainer also gives you the ability to hire one of their certified trainers for one-to-one personal training. The trainer will work with you to customize a training program tailored to you that will also help you stay accountable and reach your goals faster. Just like the Map My Fitness app, the Workout Trainer seeks to help motivate you and your workout with a 20 million member community.
Price
Like the PEAR Personal Fitness Coach app, there is no free option to use the Workout Trainer; but, at $6.99 per month, it's hard to justify the expense when there are other, better apps available.
Features
The access to certified trainers is definitely a plus, but who is looking into the credentials of those trainers?
Interface
Users complain of an unfriendly interface that regularly loses customized programs and scheduled workouts.
Value
The Workout Trainer is the most expensive app on our list, with the least friendly interface, the most bugs, and the least features.
Pros
Apps available for the iPhone, iPad, and Apple Watch

Certified trainers
Cons
Unfriendly user interface

High cost

Bugs with the app interfere with scheduled workouts
Conclusion
While free, the Suunto Movescount app has a number of limitations to it that make it a wonderful option for only a small subset of the population. The biggest issue faced is that this app and the Suunto watches are built with adventure seekers in mind, so it's not the best option for those individuals who just want to get in shape.Still, if you are one of those adventure seekers, the Suunto Movescount offers tremendous value to record your adventures and workouts, to help inspire you, and help you meet people who enjoy the same lifestyle. We give it 4 stars due to its limited audience, but it's a 5-star product if you're in their targeted audience.