*This post may contain affiliate links. As an Amazon Associate we earn from qualifying purchases.
If you're looking for an affordable, effective way to capture photos and videos during your dives, the Go Pro Hero 3 is a solid choice. This underwater camera retails for a reasonable price and has all the features you need in a basic underwater camera.
We put this review together to give you an idea of what you're getting when you buy a Go Pro Hero 3. This includes how the camera performs in general, how it performs underwater, and how it compares to similar cameras on the market. By the end of this review, you'll know if a Go Pro Hero 3 is the diving camera you need.
What Is a Diving Camera?
Diving cameras are cameras that are designed for use underwater. The most important part of this is obviously the IP rating, which tells you how much water and dust ingress a camera can handle. Ideally, you want a camera that can handle the deepest depths you're able to dive, that way you never have to worry about your camera not working when you dive too deep.
However, a good waterproof rating isn't the only thing you need to look for in a diving camera. Because you're going to use this camera for capturing photos and videos underwater, you'll need a camera that does well in low light and has the right kind of lens. Even if you could take your regular old digital camera underwater without it breaking, chances are it would have trouble capturing quality photos in that type of environment.
Regardless of what kind of camera you buy, investing in a good red filter will help improve the quality of your photos significantly.
What Is the Go Pro Hero 3?
Go Pro's line of Hero cameras began all the way back in 2005 with the release of the 35mm Go Pro Hero. Nearly a decade later in October 2013, the Go Pro Hero 3 was released. The Hero 3 was marketed as a smaller, lighter and more portable version of previous cameras with more features built in, such as WiFi. However, it also marked the first time in years that Go Pro Hero cameras had changed their physical dimensions, making it an important step in Go Pro's innovation.
The Go Pro Hero 3 is a waterproof camera with relatively high power for its price and size. Since this camera is designed for capturing action shots during dives, hikes and other outdoor adventures, it's easy to pack around and designed to withstand a lot of abuse.
This camera comes in a few different versions: White Edition, Silver Edition and Black Edition. The White Edition Hero 3 is the consumer-grade edition, featuring a 5 MP camera and fewer features. The Silver is considered "prosumer grade" and is made for high-end consumers, while the Black is the professional-grade model for people who need the most power.
Go Pro Hero 3 Specifications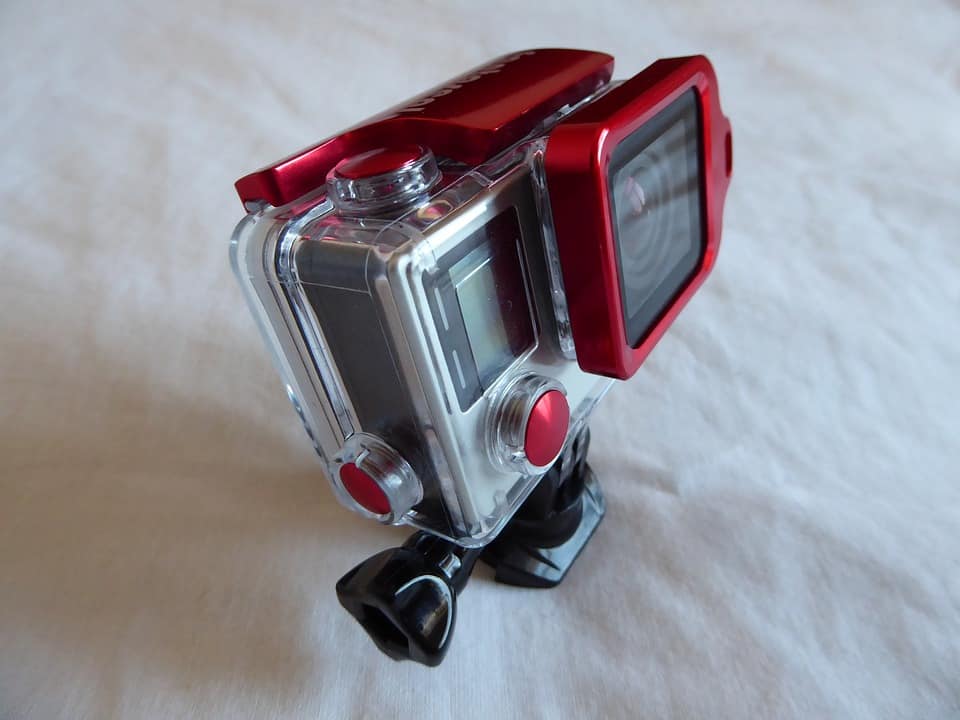 Although there are multiple versions of the Go Pro Hero 3, we'll be talking about the standard White Edition for the purposes of this review. Not only is the White Edition the cheapest of all the Go Pro Hero 3 cameras, but it's also the most widely available to this day. You might have trouble finding a brand-new Black or Silver Edition Hero 3 camera, but websites like Amazon still sell the Go Pro Hero 3 brand new for a reasonable price. As far as what you'll get from upgrading to the Black or Silver Edition, the main improvement will be in the MP of the camera, which allows you to record higher-resolution video at a higher framerate.
Camera Quality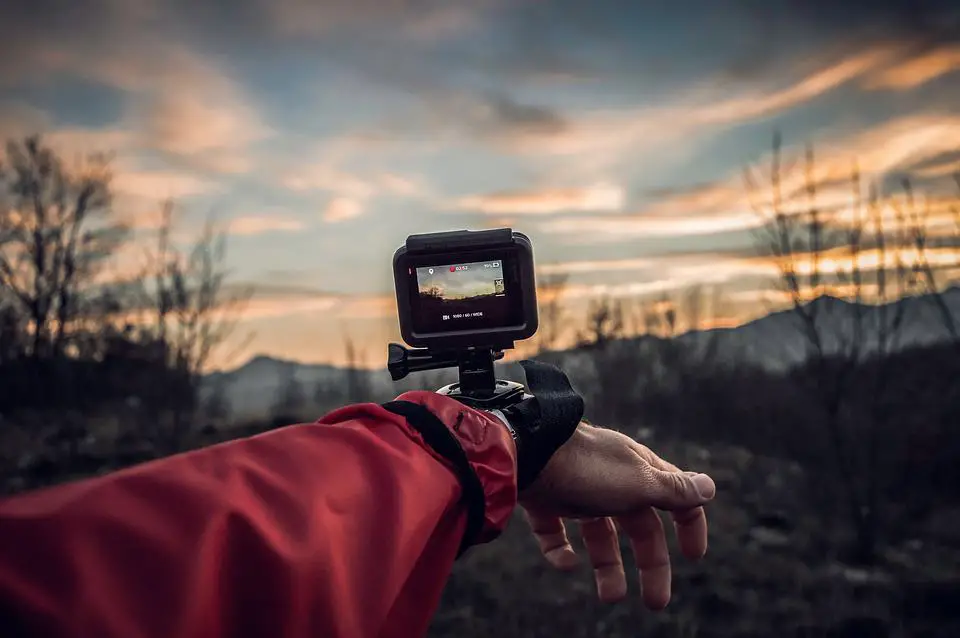 The Go Pro Hero 3 isn't the best in terms of pure camera quality, but that's because its main focus is durability and versatility. The White Edition Hero 3 has a 5 MP camera that allows you to capture solid photos, but not much better than a phone can capture. You can record video in 1080p at 30 fps, 960p at 48 fps, and 720p at 60 fps. Keep in mind that the more demanding video you're capturing, the quicker you can expect your battery to die.
Lithium Battery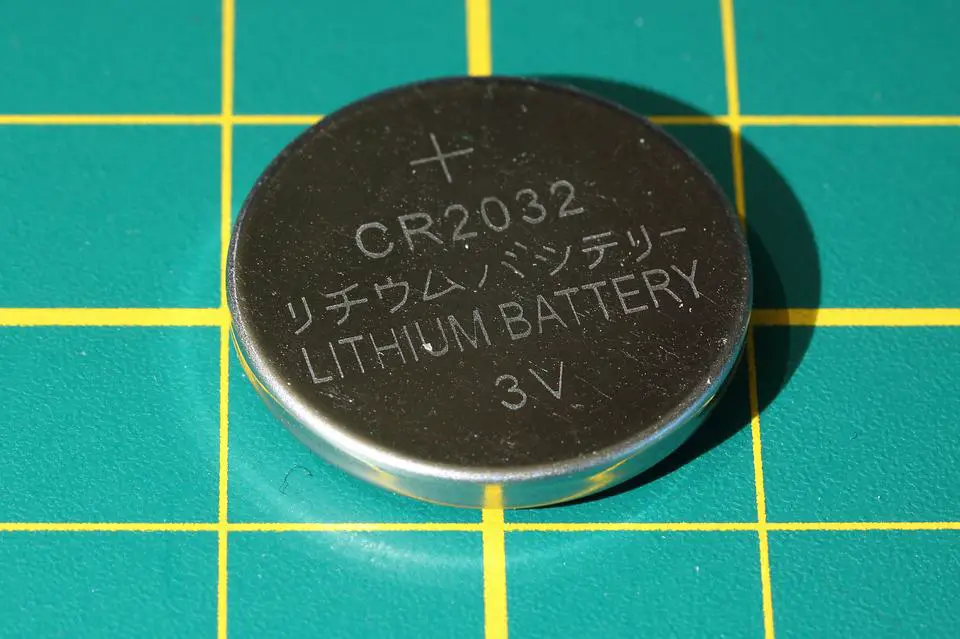 A battery is a hugely important feature when you're talking about a diving camera. You need your camera battery to last long enough that you aren't constantly making trips back home to charge up again. The 1050 mAh lithium-ion battery in the Hero 3 isn't the greatest, but you do have the option of buying additional batteries so you can swap them out as needed. And since there are tons of different manufacturers making Hero 3-compatible batteries, you can find them priced pretty economically online.
Physical Size
When you're taking a camera with you on a dive, you need it to be light and small enough that you don't mind carrying it around. The Go Pro Hero 3 fits this requirement more than perhaps anything else, weighing just 2.6 ounces – just a tad more than one-eighth of a pound. With the lens (but without the protective casing), the Go Pro Hero 3 measures just 41mm x 59mm x 30mm. This is truly one of the smallest, lightest cameras you can find on the market, especially when you consider its price and what you can do with it.
Sound System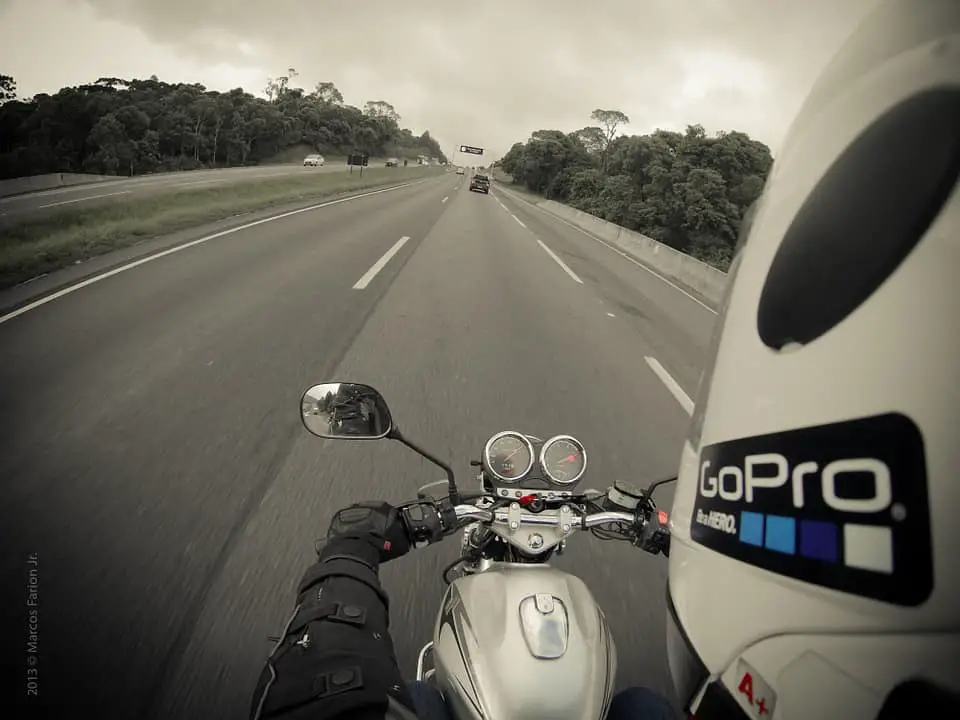 Even though this is a camera, the sound is still hugely important because of the environment in which you're capturing photos and videos. Go Pro is known for its great wind reduction technology in its cameras, and the Go Pro Hero 3 White Edition is no exception. Aside from that, Go Pro redesigned the capturing system of the Hero 3 to make sure it provides sound as stunning as the video.
Durable Design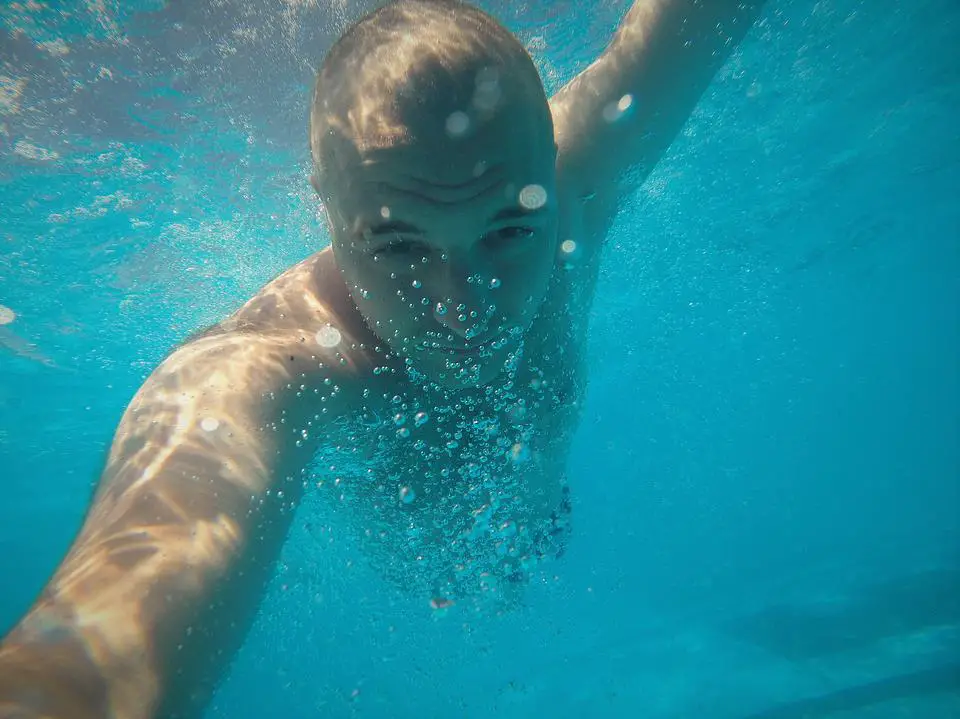 In terms of durability, the Go Pro Hero 3 is near the top of the list for cameras. This small but mighty action camera is designed to be waterproof up to 131 feet without the included casing and nearly 200 feet with the casing. It's also designed to be shockproof, so you don't have to worry about dropping your camera from a few feet or knocking it against things.
Ease of Use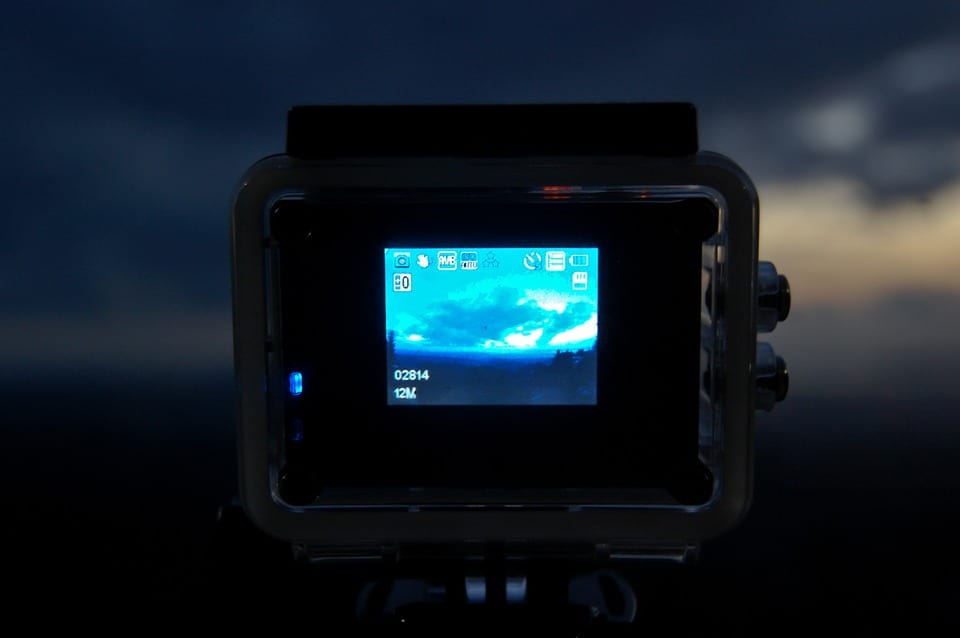 The Go Pro Hero 3 is simple to use no matter how experienced you are. The camera charges via a USB cable that plugs into a wall charger much like your phone. When you want to connect your Hero 3 to your computer to view and transfer your photos and videos, simply connect the USB cable to the computer instead of the wall charger. When you combine this easy usability with all the other useful features of the Go Pro Hero 3, you get a great entry-level diving camera.
Go Pro Hero 3 Pricing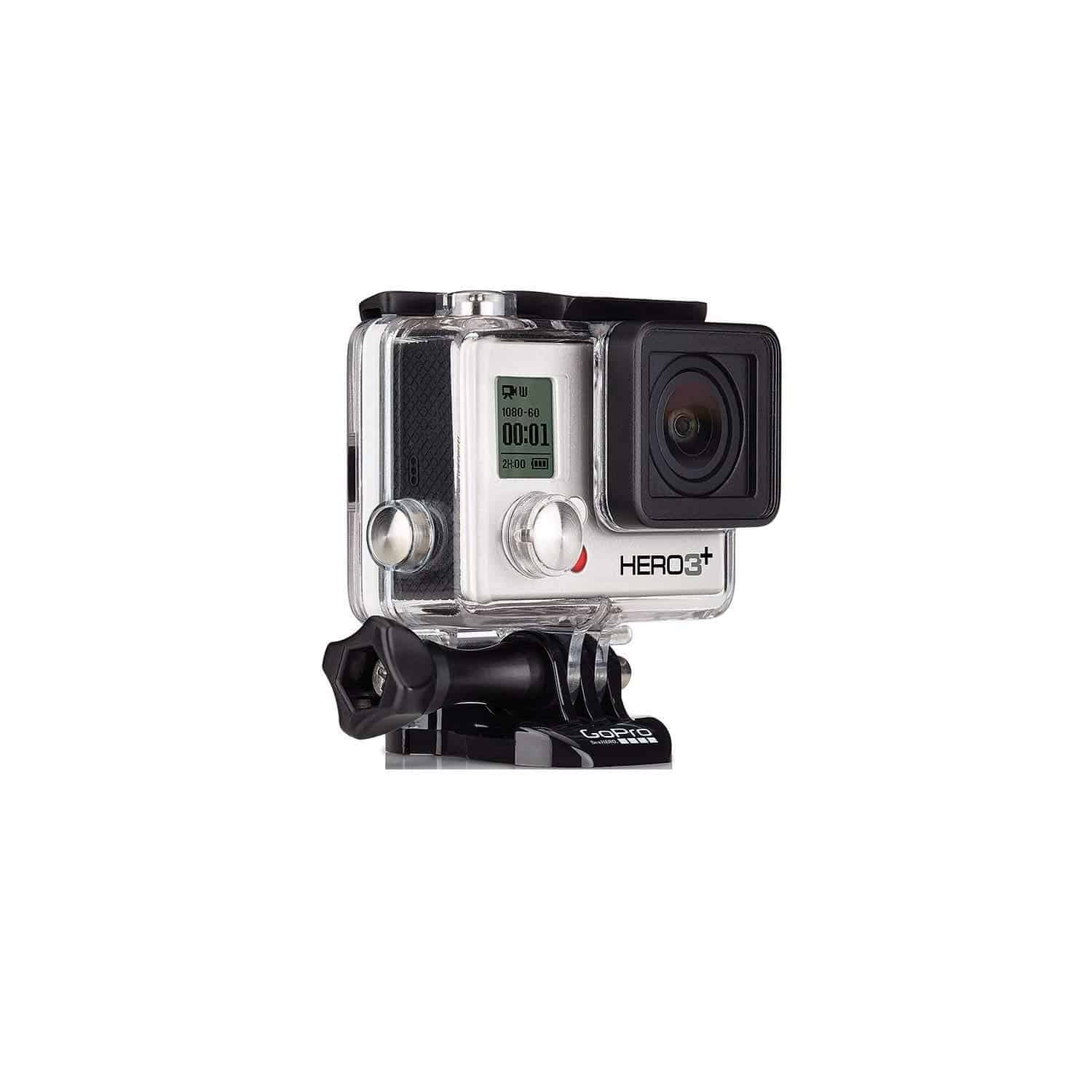 Pricing for the Go Pro Hero 3 depends on which model you opt for and where you buy your camera. Because the Go Pro Hero 3 is an older model, you might have a tough time finding the Black and Silver Editions. The White Edition of the camera is available from numerous retailers for about $200. However, the Silver and Black Editions are considerably harder to find new. Currently, you can buy the Black Edition Hero 3 on Amazon for $199.95. The Silver Edition, on the other hand, is only available used or refurbished but can be purchased for as low as $137.69 as a certified refurbish.
Regarding how this pricing compares to similar cameras from other brands, the Hero 3 is a bit more expensive than your average camera but also a bit more capable. Sure, you can buy a waterproof action camera for fairly cheap from a brand you've never heard of, but you won't get the great sound and image quality that Go Pro is known for.
[amazon box="B00GXKTEUI"]
How the Go Pro Hero 3 Compares
Considering the features of the Go Pro Hero 3, you'll have a hard time finding a better entry-level choice – especially for the price of about $200. However, there are numerous other brands making similar types of cameras, so it's definitely worth comparing some of your other options with the Go Pro Hero 3 to make sure it's truly the best camera for you.
Here's how the Go Pro Hero 3 White Edition stacks up to some of the fiercest diving camera competition.
[amazon box="B00GORMJTI"]
The Panasonic Lumix LX100 is a quality 4k dive camera that gives you everything you need to capture high-quality photos and videos underwater. However, it's going to cost a lot more than the Hero 3.
[amazon box="B00NO1T55I"]
Despite being a little bit larger and bulkier than some of the other cameras on this list, the Sony Alpha a6000 is still fairly easy to travel with, and its quality is great.
[amazon box="B00EFILNV8″]
Although this camera gives you Canon power in a relatively affordable and lightweight package, you will have to buy accessories to make it work as a diving camera.
This is another popular option when it comes to diving cameras, but the Sony RX100 III will also require the purchase of extra waterproof accessories.
[amazon box="B00K7O2DJU"]
Go Pro Hero 3 Pros and Cons
Pros
Cons
The Verdict: A Great Out-of-the-Box Diving Camera
If you're looking for a diving camera that you can buy, charge, and start using, the Go Pro Hero 3 is a good choice. You won't have to equip this camera with any additional waterproof accessories for it to work – although there is a waterproof case included. The only real downside to this camera is its short battery life, although that's easily fixed by purchasing a few extra batteries and keeping them all charged.
All in all, the Go Pro Hero 3 is a great diving camera for beginners who don't want to spend a fortune, despite better cameras being available for around $600. For right around $200, you can get a durable camera that can take high-quality photos and videos at depths of nearly 200 ft. underwater, and you really can't ask for much more than that.