*This post may contain affiliate links. As an Amazon Associate we earn from qualifying purchases.
Scuba is an exciting athletic pursuit. For a dynamic dive, you must have the right combination of education, training, experience and equipment. Whether you are looking for your first set of gear or replacing an old, damaged or ineffective component, you may be thinking about purchasing equipment from Mares Scuba.
In this brand buying guide, we take an in-depth look at Mares. Our goal is to provide you with honest, reliable and useful information to help you make a smart buying decision. Continue reading for answers to some common questions about Mares.
Who Is Mares Scuba?
Mares is a manufacturer of scuba equipment. Founded in 1949, the company initially produced diving masks and spearguns. Today, however, the company makes a complete line of underwater equipment. After merging with Dacor, Mares is one of the largest manufacturers of scuba equipment on the planet. The company's website is www.mares.com.
What Products Does Mares Scuba Sell?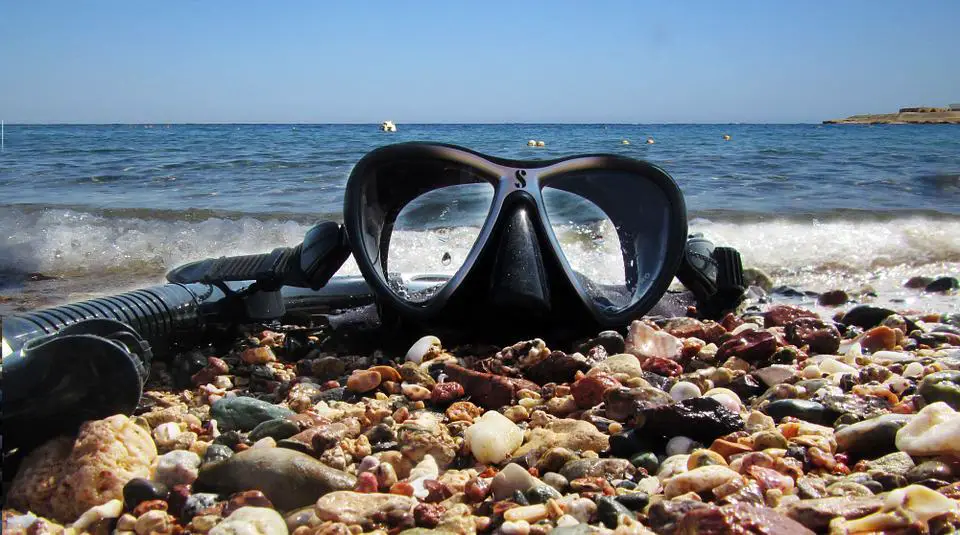 As mentioned, Mares has a complete line of scuba equipment. The list of products includes regulators, computers, instruments, BCs, suits, fins, masks, snorkels and accessories. We discuss specific products in each of these categories in greater detail below. You should know, however, that the focus of this brand buying guide is scuba gear. If you want, you can purchase Mares-branded freediving and spearfishing equipment.
Mares Scuba Regulators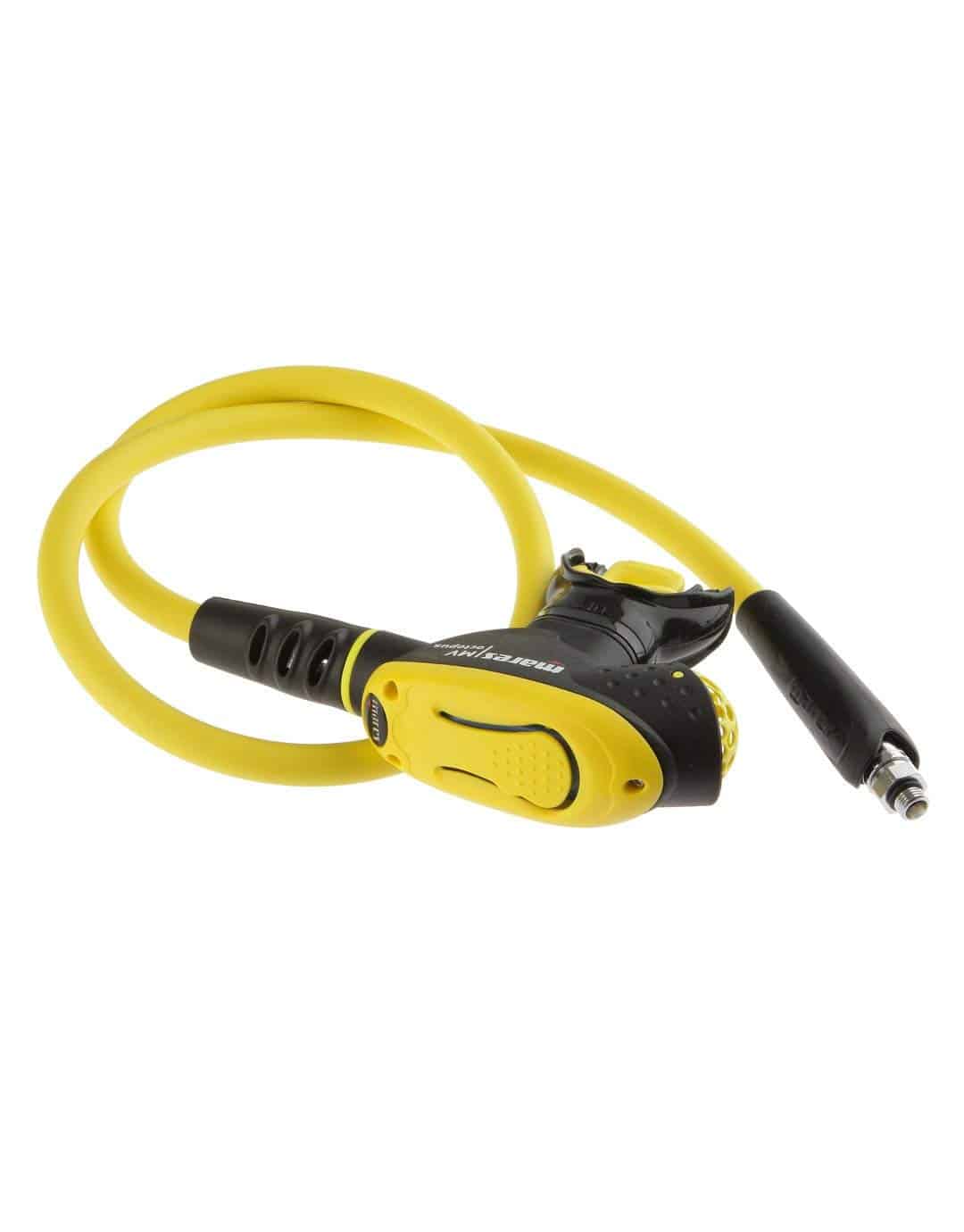 Mares sells first-stage, second-stage and auxiliary scuba regulators. The company's collection of regulators is extensive. With a variety of styles, shapes, sizes and materials, Mares has something for every type of diver. The most popular regulators feature a compact design and technopolymer construction. Even though Mares regulators get the job done, they don't cost a fortune. Unlike other equipment from popular brands, such as SCUBAPRO and Atomic Aquatics, Mares gear is moderately priced.
[amazon box="B07H1YQBRY"]
Mares Scuba Dive Computers
To dive safely and accurately, you need access to essential information. A dive computer automatically tracks your dives and alerts you to decompression limits. Mares sells several types of dive computers. Depending on your diving style, you choose either a watch-style or console-style computer. These devices are available at a variety of price points. They feature modern algorithms and ergonomic designs to help you dive with confidence.
[amazon box="B01LE3G80M"]
Mares Scuba Instruments
Pressure gauges, compasses and other instruments are critical for underwater divers to stay informed during dives. Mares instruments rely on both technology and durable construction. Analog styling is easy to read, which resilient casings protect instruments from punishment during extreme conditions. Most Mares instruments integrate seamlessly with your existing gear. As such, you may want to upgrade your instruments to better ones from Mares. Alternatively, you may choose to purchase a comprehensive interface from the company.
[amazon box="B001P5W6OM"]
BCs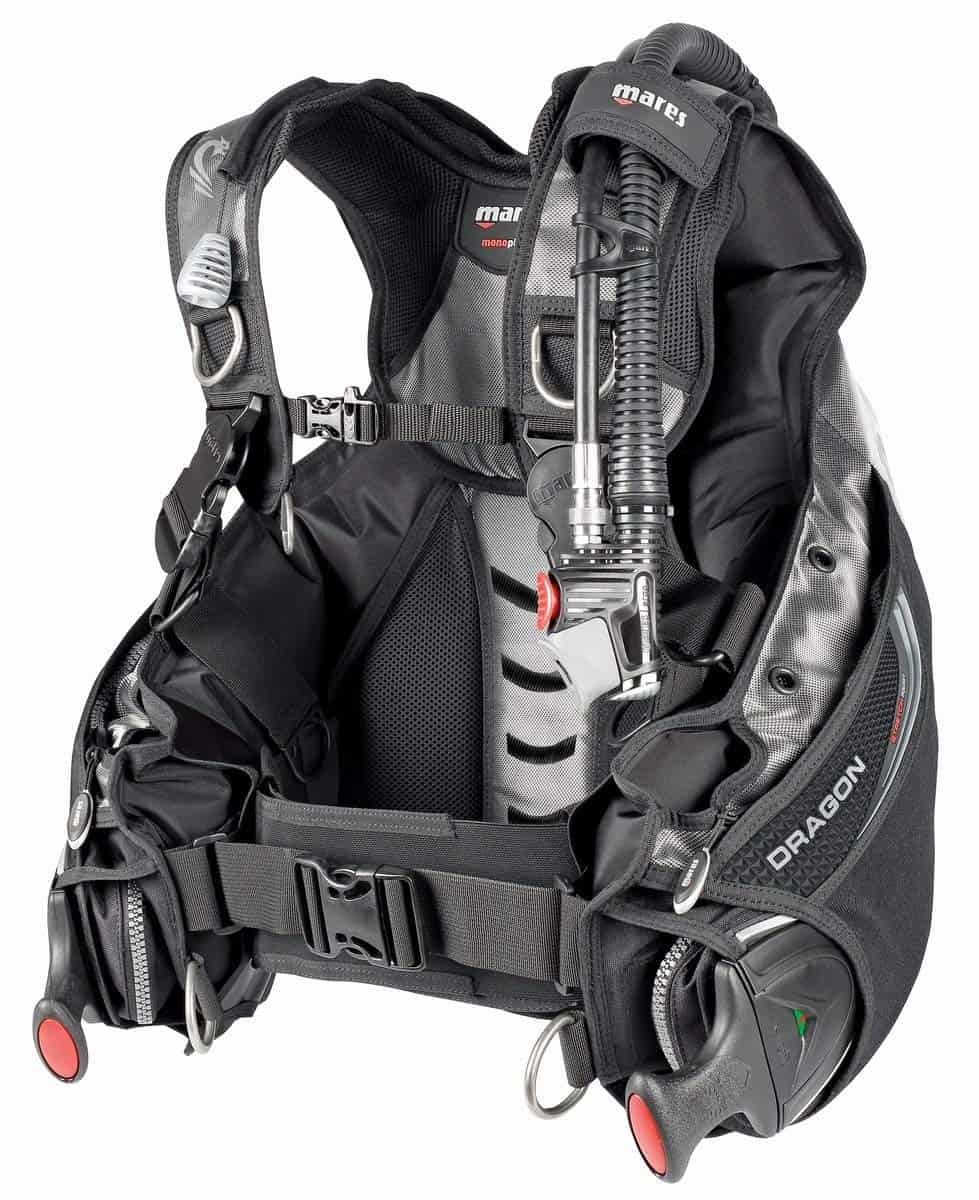 Divers wear buoyancy compensators to establish neutral buoyancy underwater. They also use these pieces of equipment for positive buoyancy on the surface. Interestingly, many manufacturers of scuba equipment don't make BCs. Mares does. The company's stabilizer line includes nine BCs. You can also choose accessories to improve your existing BC. These include weights, attachment kits, air trim and other necessary products.
[amazon box="B01MQ1NOK3″]
Suits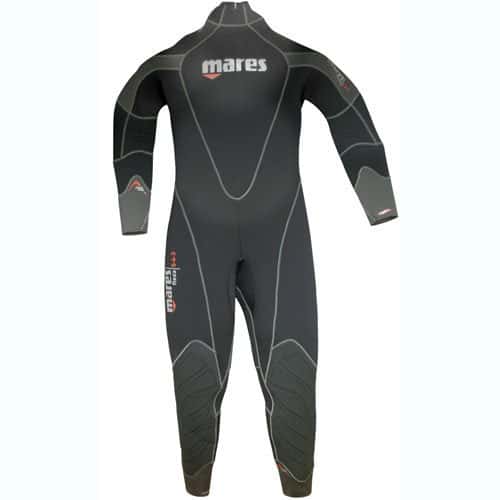 While all pieces of scuba equipment are important, you must have a suit that fits well and keeps you comfortable during your dive. Mares has you covered. The brand has several innovative suits on the market today. They also sell hoods and boots. If you want something to wear under your suit, the company has a full line of well-made products. Finally, if you simply want to rep the brand, you can choose from jackets, hoodies, t-shirts or polos and show off your passion for all things scuba.
[amazon box="B004NG1OAW"]
Fins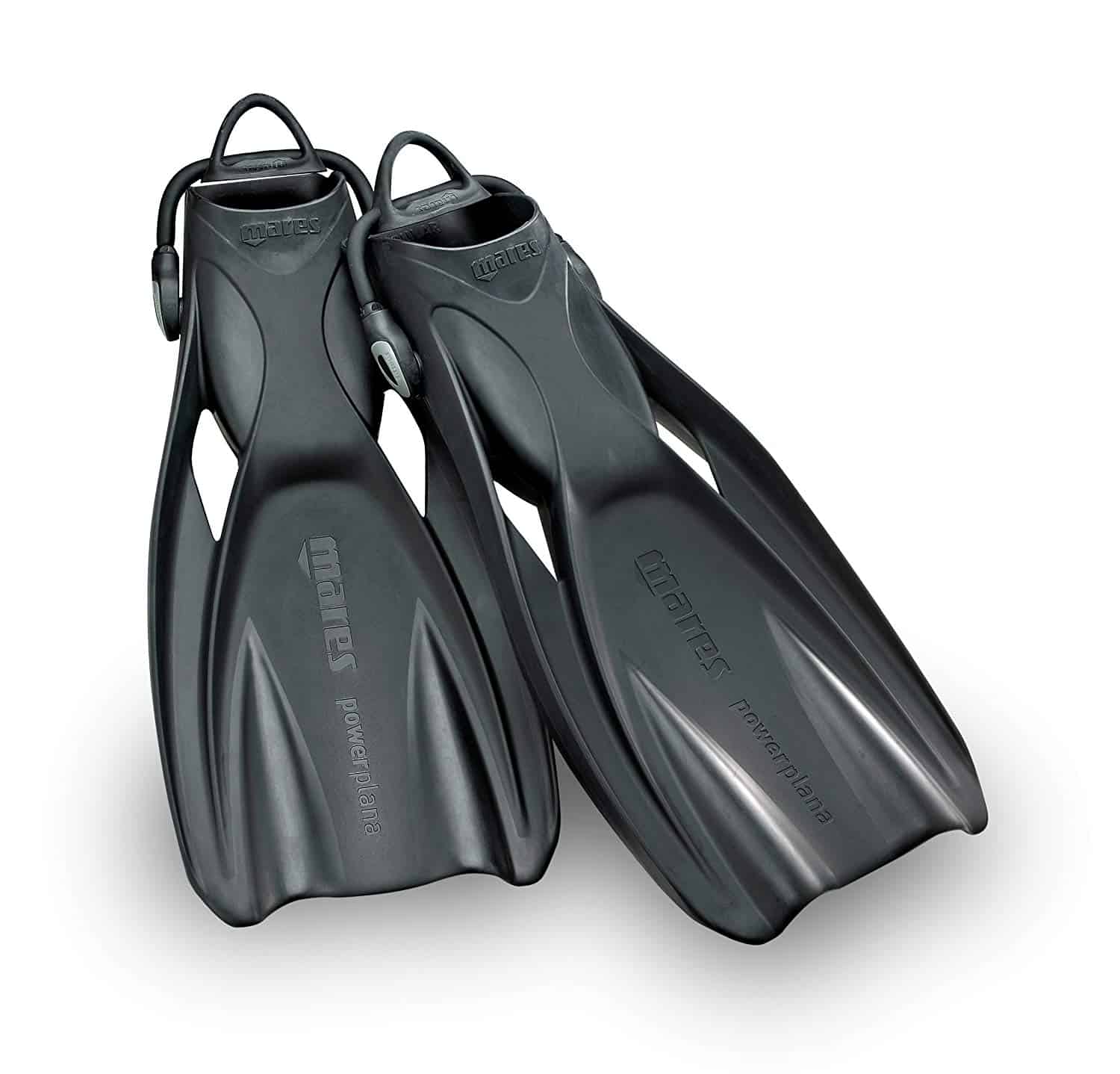 To move around underwater, you need a good set of fins. Mares makes some full-footed and open-heeled ones. The designers at Mares have clearly put a lot of thought into fin construction. As such, regardless of your mobility style, you can likely find the perfect pair of fins to get the most out of your dive. If you are worried about ankle or leg strain, you can opt for Mares fins with hinge technology or vented webbing. Moreover, if you need to buy a heel strap or another fin component, Mares likely makes the right pieces for you.
[amazon box="B000VI2AYK"]
Masks and Snorkels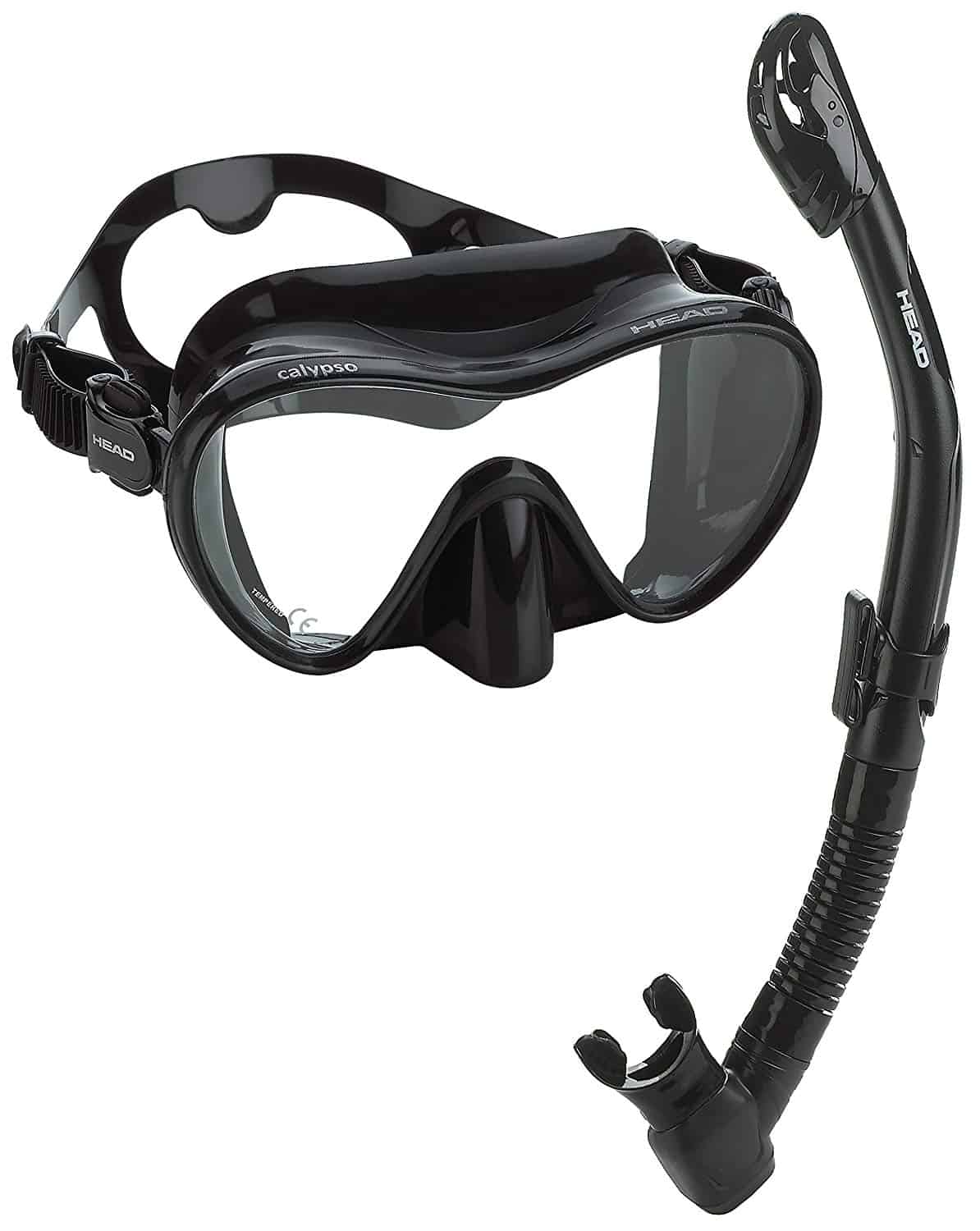 Finally, Mares has an impressive collection of masks and snorkels. These products come in a variety of styles, materials, shapes and fits, allowing you to choose the right mask or snorkel for meeting your underwater goals. Impressively, Mares doesn't limit its masks, snorkels or other products to a single color. On the contrary, the company makes products in a variety of shades, allowing you to pick the components that best match your existing gear.
[amazon box="B073RW1GZP"]
Where Can You Buy Mares Scuba Equipment?
If you have decided to buy Mares gear, you are in for a treat. The company's products are innovative, high-quality and affordable. Before you purchase your new gear, though, you need to have a plan. Mares does not offer its products for sale directly, so you shouldn't try to order gear off the company's website. Instead, you must find an official Mares dealer.
To locate an official Mares dealer, you must use the company's website. In a simple drop-down menu, you can see which scuba retailers are authorized to sell Mares products. We recommend looking there first to be sure you have full access to licensed merchandise and warranties. Fortunately, there are dozens of authorized Mares dealers. There is a good chance your local scuba center or dive shop sells the company's products.
You can also purchase Mares gear from a third-party online seller, such as Amazon. If you choose to go that route, be careful to research the vendor. You must be sure the seller is authorized to sell Mares products. If it isn't, you may not be able to seek protection under the company's warranty. You may also not have a ready place to service your Mares equipment. We discuss warranty information in greater detail later in the brand buying guide.
How Is Mares Scuba Customer Support?
Unlike many other athletic pursuits, scuba diving requires exact fit and specific equipment. Fortunately, Mares does a good job of educating consumers on what they need to buy. The company's website has a variety of size charts, product specification and other information to help you make a smart purchase. If you choose to buy your Mares gear from an authorized dealer, there is a good chance the store will have the same information in-house. If not, check the Mares website before you complete your purchase.
Those who need to interact with Mares customer service generally have a positive experience. The company has a toll-free number to put you in touch with responsive representatives. If you prefer to seek information through a virtual platform, you can submit a ticket on the company's website. Response times tend to be short, and information is usually comprehensive.
Does Mares Scuba Have a Warranty Policy?
Few things are more frustrating than purchasing scuba gear only to have it wear out or break completely after just a couple dives. If you decide to invest in products from Mares, you benefit from the company's limited two-year warranty. As long as you buy your gear from an official Mares dealer, the company pledges to repair or replace any defective products. To take advantage of the warranty, you can't misuse anything you buy. You must also be sure you stick to recommended service intervals if you want the peace of mind that comes from the Mares warranty.
The company asks customers not to contact customer service representatives directly. Rather, if you have a problem with your gear, you must return it to the authorized dealer where you purchased it. The dealer then corresponds with Mares to fulfill the warranty. While we would rather the company had representatives standing by to assist you with product needs, we don't think this process is overly burdensome. We certainly are impressed with the term and conditions of the warranty.
The Verdict: Mares Scuba Makes Some Excellent Diving Gear
We know scuba equipment can be unbelievably expensive. When you are buying the gear you need to meet your underwater objectives, you must consider the price. Fortunately, products from Mares tend to have competitive price tags. While the gear at Mares isn't necessarily budget-friendly, you can be certain you are getting high-quality products.
Perhaps the best aspect of Mares is its extensive inventory of scuba gear. If you want all your equipment to have the same brand, you can achieve that goal by purchasing Mares products. From wetsuits to regulators, the company has everything you need to dive safely, confidently and fashionably.
Mares is a dominant brand for a good reason. The company pays special attention to the interests of its customers. With a limited two-year warranty and responsive customer service, Mares also takes care of divers after they purchase products. While you may find equipment from other manufacturers you like better, we don't think you are likely to discover a more complete collection of top-notch components. Simply put, Mares Scuba makes some excellent diving gear.