*This post may contain affiliate links. As an Amazon Associate we earn from qualifying purchases.
To get the most out of your scuba adventure, you need the right gear. When you are in the market for a regulator, fins, wetsuit or other pieces of equipment, you can choose from dozens of manufacturers. As you may suspect, not every brand is worthy of your time or money. How do you know the difference between a stellar manufacturer and an inferior one?
That's where we come in. In this brand buying guide, we take an in-depth look at one of the most popular manufacturers of scuba equipment, Atomic Aquatics. Continue reading for answers to some common questions about this well-known brand.
What Is Atomic Aquatics?
Atomic Aquatics is a manufacturer of scuba gear. The company was founded in 1995 in Huntington Beach, California. While the company has a broad reputation for making some of the best diving regulators on the market, it also produces scuba fins and masks. Additionally, Atomic Aquatics has a line of snorkels. The company is currently owned by Huish Outdoors. The acquisition occurred in 2011.
What Products Does Atomic Aquatics Make?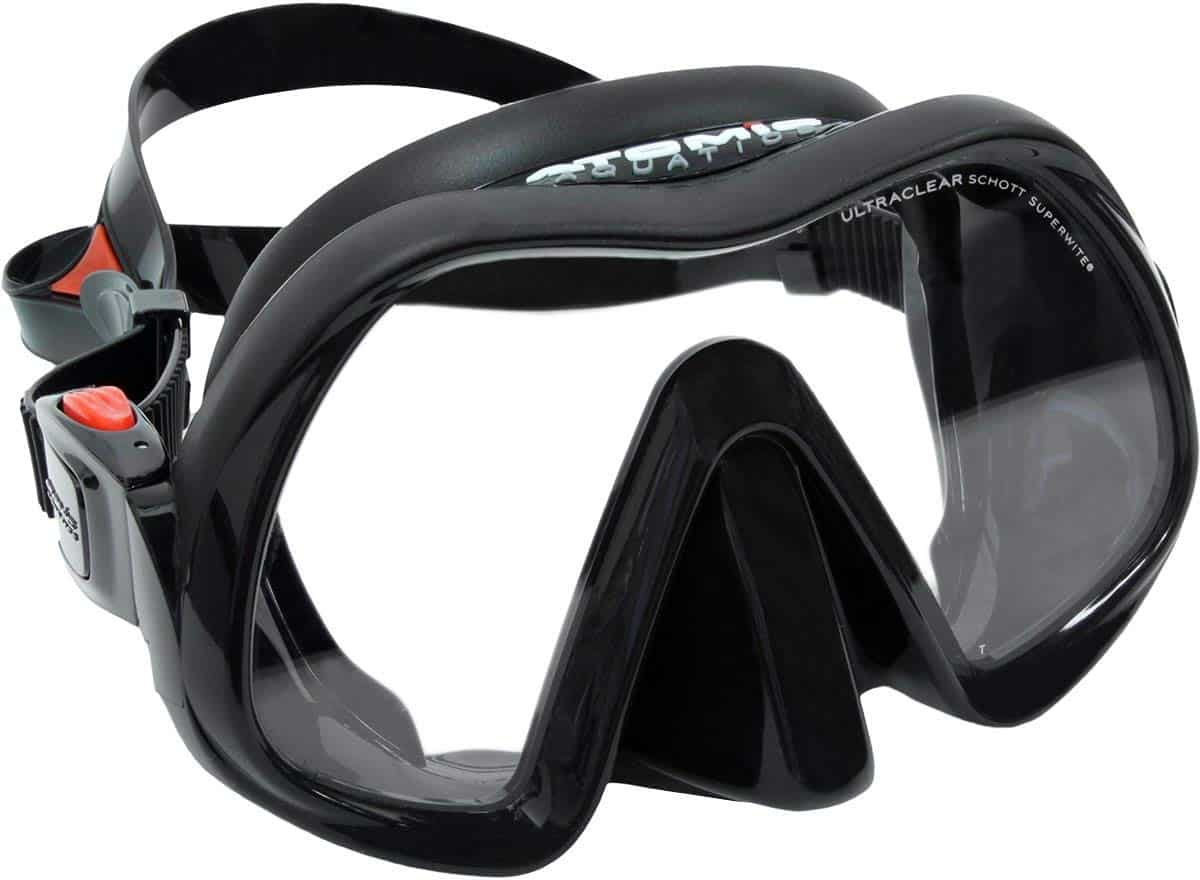 As mentioned, Atomic Aquatics makes dive regulators, scuba masks, underwater fins and snorkels. Ancillary equipment includes safe seconds, knives, dive computers and BCs. Of course, Atomic Aquatics made its name with its titanium regulator. The latest model, the T3 is a lightweight, durable and versatile dive regulator. The company's swim fins and snorkels have a solid reputation for quality, performance and endurance. Moreover, the dive computers and knives from Atomic Aquatics offer innovative features sure to delight both novice and experienced divers.
What Makes Atomic Aquatics Different From Other Manufacturers?
With all the products Atomic Aquatics makes, the company follows a recipe for success. Designers at Atomic Aquatics begin by understanding what divers need to have dynamic dives. Then, they determine which materials and technology they need to create optimal equipment. Often, designers choose to use light-weight metals and space-age technologies to produce the best equipment possible. Relying on both sketches and advanced computer programs, designers envision and fashion products that routinely wins awards.
Atomic Aquatics made waves when it introduced its titanium dive regulator. At the time, no other manufacturer was using the innovative material. It is no surprise, however, that many manufacturers chose to integrate titanium into their regulators after seeing the success of the Atomic Aquatics titanium regulator. What often separates Atomic Aquatics from other equipment manufacturers is attention to detail. When selecting the right material for its gear, Atomic Aquatics designers don't worry about cost or feasibility. Instead, they determine what material is best. As you may guess, often officials at the company must rethink and redesign manufacturing processes to accommodate modern materials.
There is no surprise that Atomic Aquatics often integrates titanium into its scuba gear. Simply put, titanium is the best material available for seawater environments. While other types of materials generally degrade in harsh underwater environments, titanium holds up incredibly well. The result is equipment that needs less maintenance. Titanium gear also lasts longer.
Of course, titanium isn't appropriate for all types of scuba gear. After all, who wants metal swim fins? When designers at the company set out to create swim fins, masks and other products, they apply the same careful process of choosing materials. As such, when you buy non-regulator gear from Atomic Aquatics, you know it is made only of high-quality resilient materials.
What Is Special About the Titanium T3 Regulator From Atomic Aquatics?
The Atomic Aquatics T3 dive regulator is perhaps the best regulator on the market. The device features a maximum-pressure rating of 3,500 psi with a yoke connection and up to 4,350 psi with a DIN. Like all Atomics Aquatics regulators, the T3 has a balanced-piston design that makes breathing underwater easy.  In fact, the company prides itself on creating devices that mimic a diver's natural breathing patterns.
The first-stage regulator resists corrosion and damage with its environmental seal. When you use the T3, you don't have to worry about saltwater, sand or other contaminants damaging the inner workings of the high-quality diving regulator. Also, the oxygen-sensitive grease used on the device makes it compatible with nitrous oxide without additional customization.
The second-stage T3 regulator is even lighter than the first, which is one of the lightest first-stage regulators available for purchase today. The second-stage has an innovative swivel that helps reduce pull. It also keeps hoses out of your way when you are underwater. Still, likely the best feature of the second-stage T3 regulator is the seat-saving orifice. This design separates two integral parts of the regulator when it isn't pressurized. The result is a second-stage regulator that has a long life and doesn't require frequent maintenance or calibration.
All in all, there really isn't much bad to say about the T3 regulator. The design, materials, construction and longevity of the regulator are all top-notch. As you may suspect, though, the T3 is not cheap. At roughly $1,800, the regulator is a serious monetary investment. It is worth the price, though, as you will likely enjoy using this regulator for years.
Does Atomic Aquatics Have a Warranty Policy?
It is hard to dispute that Atomic Aquatics makes some high-quality products. That is apparent when you learn about the company's warranty policy.  Standing behind everything it makes, Atomic Aquatics offers some impressive guarantees. How much protection you get depends on the products you buy.
An Atomic Aquatics regulator comes with a limited, two-year warranty. This protects you from defects due to materials or manufacturing. Most regulators have 300-dive service intervals, allowing you to dive freely without having to worry about lugging your equipment into the maintenance shop after every dive.
If you choose to buy an Atomic Aquatics mask, you benefit from a lifetime warranty against breakage. This is impressive, as most mask makers offer only a limited one or two-year guarantee. When you take advantage of the lifetime warranty, you know you won't have to replace your mask every couple of years. Instead, you invest in future dives by purchasing your high-quality mask with confidence.
Finally, most of the company's fins and snorkels come with a limited one-year warranty. If you purchase a dive computer, knife, BC or something else with an Atomic Aquatics label, you can probably bet on having warranty protection. For specific information, you should check the company's website.
If you need to file a warranty claim, the process is both simple and effective. An online form is easy to complete. Since Atomic Aquatics has excellent customer service, you can expect timely responses to your questions. You can also expect fast resolution of your warranty claims. If you prefer to go through an authorized retailer to enforce your product's warranty, the process is equally efficient.
Where Can You Buy Atomic Aquatics Gear?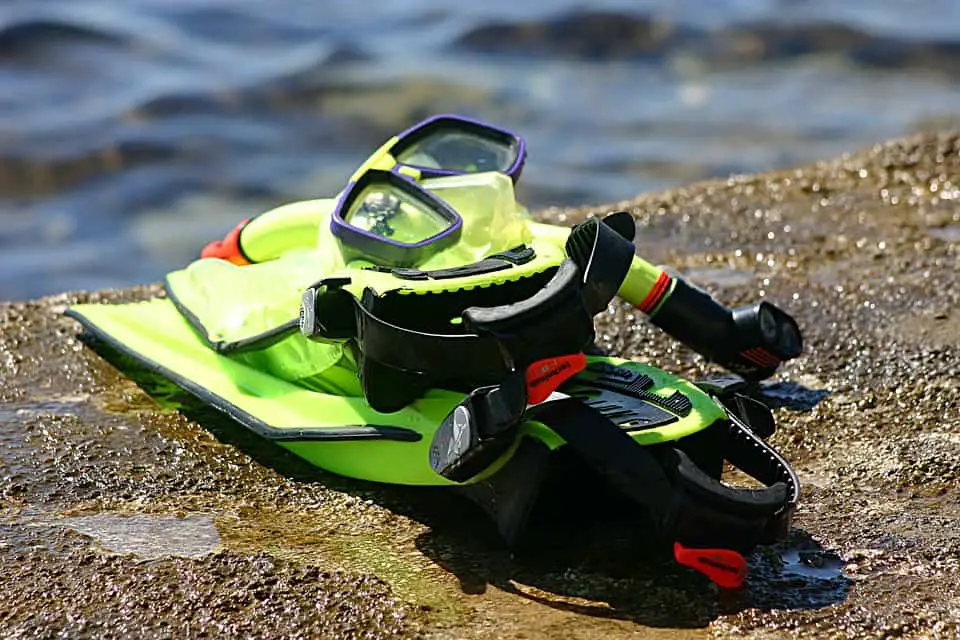 Currently, you cannot purchase Atomic Aquatics equipment directly from the company. Instead, you must buy your new regulator or other gear from a third-party vendor. There is a good chance your local dive center or scuba shop sells a complete line of Atomic Aquatics products. If you prefer to shop online, you may want to visit a conglomerate site, such as scuba.com, or you may look for equipment on Amazon.
If you choose to buy from an independent seller, you must be certain you are purchasing from a reliable one. Because there are counterfeit products on the market, you want to work only with vendors you trust. Likewise, you need to occasionally service Atomic Aquatics gear. If you purchase yours from an authorized retailer, you can likely revisit the shop for regular maintenance appointments. To find an authorized Atomic Aquatics seller, check out the list on the company's website.
How Much Does Atomic Aquatics Gear Cost?
As we noted, the iconic T3 regulator from Atomic Aquatics costs around $1,800. That makes it one of the most expensive scuba regulators on the market today. Since you are paying for quality, we don't think you are apt to mind.
Other gear from Atomic Aquatics is competitively priced. While you won't ever think of products from the firm as budget-friendly, you likely won't find them to be unfairly priced. In fact, most Atomic Aquatics fins, masks, snorkels and other items cost about the same as gear from other well-regarded brands.
The Verdict: You Can't Go Wrong With Gear From Atomic Aquatics
Our goal is to provide you with honest, reliable and usable information. While we don't like to be overly impressed by any gear manufacturer, Atomic Aquatics wows us. The company spends a significant amount of time developing its products. The advantage to serious divers is clear. If you are willing to invest in equipment from Atomic Aquatics, you are likely to notice some significant improvements in your underwater experience.
While products from Atomic Aquatics are not cheap, they are worth the investment. After all, most gear is designed to last years with little or no maintenance. If you end up having a problem with something you purchased from the company, you will benefit from competent customer support and a decent warranty program. In our opinion, you simply can't go wrong with scuba gear from Atomic Aquatics.